Check us out!

The Scott Wannberg Bookstore and Poetry Lounge is open for browsing.

Beyond Baroque hosts regular night and weekend workships free to the public.

Check out our regular monthly music, poetry and literature programming.

The Archive boasts over 40,000 books and pieces of art from artists in Venice, Los Angeles and beyond.

Upcoming events at Beyond Baroque
Named after the ecclectic and vibrant musician and artist, Mike Kelley, who passed away in 2012, the gallery hosts known and emerging artists from the Venice and Los Angeles community.
The official Beyond Baroque Artist-in-Residence, Robert Branaman, oversees the curation of the gallery programs.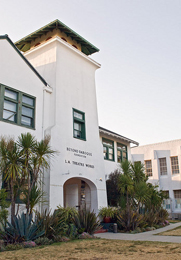 The facilities at Beyond Baroque, including the theater, lobby and Poetry Garden, are available for reasonably priced rentals with tech support if necessary and offered for an additional fee.
Our Equity waiver-sized theater includes professional lighting, sound, and space to add projectors and monitors.
Please email your rental inquiries to Jim Fleck at jim@beyondbaroque.org .
**********************************************************

Memorial at Beyond Baroque 
August 2, 2015, 1:00 - 4:00 PM
Mel Weisburd RIP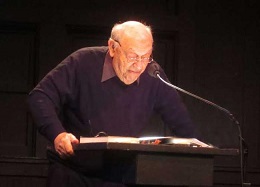 We mourn the loss of Los Angeles poetry stalwart and Beyond Baroque supporter, Mel Weisburd. Mel's poetry and essays have appeared in The California Quarterly, Coastlines, Midwest, Epos, San Marcos Review, Blue Mesa Review, Lummox and other journals and in the anthologies Poetry Los Angeles:I, Poets of Today: A New American Anthology, Eating the Pure Light: Homage to Thomas McGrath Women in Metaphor: An Anthology of Poems Inspired by the Painter Stephen Linsteadt. With Gene Frumkin Mel co-founded the legendary L.A. poetry journal Coastlines. He was married to the deceased artist Gloria Weisburd and is the father of the poet Stefi Weisburd.