workshops


workshops
Beyond Baroque encourages the creation of new works of fiction, prose and poetry, as well as screenplays through the hosting of free writing workshops almost every day of the week.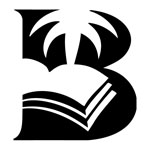 1st SUNDAY OPEN READINGS - 5:00 PM (sign-up 4:45 PM) – FREE
Curated and hosted by BILLY BURGOS. Five minute limit.
3rd SUNDAY OPEN READINGS - 2:00 PM (sign-up 1:45 PM) – FREE
Younger poets encouraged to share. Curated and hosted by JESSICA CEBALLOS.
MONDAY FICTION WORKSHOP – 7:30 PM – FREE
Workshop will focus on narrative technique, language, characterization, plot, POV, and the
realization of an idea. Bring five copies of up to five pages. Facilitated by LAURIE HOROWITZ.
TUESDAY NIGHT CREATIVE NON-FICTION – 8:00 PM – FREE
Bring an open mind and 6 copies of up to 5 pages of creative non-fiction, including memoirs, personal essays, journalism, or
anything you could call non-fiction. All are welcome. With DANA LIN. Contact: dana@koistorytelling.com, twitter: @crazyzenmom
WEDNESDAY MORNING - GREEN POETS – 10:30 AM – FREE
Bring works of poetry to share. With BILL HICKOK.

WEDNESDAY NIGHT POETRY – 8:00 PM – FREE
The West Coast's legendary and longest-running free poetry workshop. Bring 15 copies of your poem to the workshop. Rotating Facilitators.
1st, 2nd, & 4th WEDNESDAY NIGHTS: LATIN AMERICAN POETRY – 8:00 PM - FREE
Each session will address the work of a different 20th Century Latin American poet, and allow participants to generate a piece inspired by some of their signature poems. The workshop will be facilitated in English but the poems used will be read in Spanish and English. Workshop meets in the upstairs Mike Kelley Gallery. ROTATING FACILITATORS.
THURSDAY SCREENPLAY WORKSHOP – 8:00 PM – FREE
Features and shorts of all genres. With EVAN UNRUE. For info and to RSVP, click: http://www.meetup.com/Beyond-Baroque-Screenwriting-Workshop/
SATURDAY MORNING PROSE AND POETRY – 11:00 AM – FREE
Workshop for publication. Bring 10 copies. In the Mike Kelley Gallery. With ANNETTE ROBINSON.
SATURDAY AFTERNOON POETRY – 1:30 PM – FREE
The Beyond Baroque Saturday Afternoon Poetry Workshop, in its eleventh year, now has room for three poets: from beginners to more experienced people. Bring one original poem, ten copies, for helpful collegial comments you may not have thought of in your own work.
In the bookstore. With BOB FOSTER.
1st SATURDAY LA POESIA FESTIVAL ¡EN ESPAÑOL! 7 PM - FREE
Bring original poetry, prose, songs in Spanish to share. With ANTONIETA VILLAMIL. For more information email Antonieta at lapoesiafestival@gmail.com. Blog: www.lapoesiafestival.blogspot.com. Por favor traer algo de comer o beber para compartir.
SATURDAY STUDENT POETS PROGRAM – 10:00 AM – 12 NOON, MARCH 9 – JUNE 8
FREE to area students aged 13 to 18, led by California Poets in the Schools teacher, TRESHA HALFER.
A workshop for new and emerging young poets. Registration required, for more information contact Carlye@BeyondBaroque.org. The Student Poets Program is made possible through a grant from the James Irvine Foundation. For more information visit the Youth page on this site.
LIFE STORIES PERFOMANCE WORKSHOP – Sat. 10:30 AM -1:30 PM or Sun. 11:00 AM - 2:00PM
$375 for 10 Week Session (call 310.281.3175) Writing workshop utilizing spontaneous writing, music,
movement, and drawing to mine autobiographical stories for memoir or performance. All levels welcome. Culminates with Work-In-Progress performance at Beyond Baroque. Conducted by TERRIE SILVERMAN.