workshops


workshops
Beyond Baroque encourages the creation of new works of fiction, prose and poetry, as well as screenplays through the hosting of free writing workshops almost every day of the week.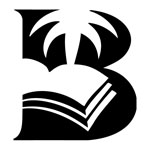 1st SUNDAY OPEN READINGS - 5:00 PM (sign-up 4:45 PM) – FREE
Curated and hosted by STEVE GOLDMAN. Five-minute limit.
2nd SUNDAY SOAP BOX OPEN READINGS - 2:00 PM (sign-up 1:45 PM) – FREE
This is your home. Bring your words. The mic is yours. Sign ups begin at 1:45 PM. There is a seven-minute limit.
Hosted by JESSICA WILSON.
MONDAY BEYOND BAROQUE'S FICTION SHOWCASE WORKSHOP – 7:30 PM – FREE
Workshop will focus on narrative technique, language, characterization, plot, POV, and the
realization of an idea. Bring eight copies of up to five pages. Facilitated by LAURIE HOROWITZ.
Workshop doesn't meet on national holidays that fall on a Monday.
For questions/comments please email Laurie at horowitzing@gmail.com
TUESDAY MORNING - GREEN POETS – 10:30 AM – FREE
Bring a poem and 12 (+) copies and come, strike a spark. While we like to 'learn the rules', we also like to break 'em.
In the Scott Wannberg Bookstore & Poetry Lounge. With GREG BELL.
TUESDAY NIGHT CREATIVE NON-FICTION – 8:00 PM – FREE (on hiatus till June 2015)
Bring six copies of up to five pages of creative non-fiction, memoir, personal essays or prose. Sign up at
http://www.meetup.com/Beyond-Baroque-Creative-Nonfiction-Workshop/ or walk in. All are welcome. With DANA LIN.
Contact: dana@koistorytelling.com, twitter: @crazyzenmom
WEDNESDAY NIGHT POETRY – 8:00 PM – FREE
The West Coast's legendary and longest-running free poetry workshop. Bring 15 copies of your poem to the workshop.
Rotating Facilitators.
1st, 2nd, & 4th WEDNESDAY NIGHTS: LATIN AMERICAN POETRY – 8:00 PM - FREE
Each session will address the work of a different 20th Century Latin American poet, and allow participants to generate a piece inspired by some of their signature poems. The workshop will be facilitated in English but the poems used will be read in Spanish and English. Workshop meets in the upstairs Mike Kelley Gallery. ROTATING FACILITATORS.
THURSDAY SCREENPLAY WORKSHOP – 8:00 PM – FREE
Features and shorts of all genres. With EVAN UNRUE. For info and to RSVP, click: http://www.meetup.com/Beyond-Baroque-Screenwriting-Workshop/
SATURDAY MORNING PROSE AND POETRY – 11:00 AM – FREE
Workshop for publication. Bring 10 copies. In the Mike Kelley Gallery. With ANNETTE ROBINSON.
SATURDAY AFTERNOON POETRY – 1:30 PM – FREE
The Beyond Baroque Saturday Afternoon Poetry Workshop, in its eleventh year, now has room for three poets: from beginners to more experienced people. Bring one original poem, eight copies, for helpful collegial comments you may not have thought of in your own work.
In the Scott Wannberg Poetry Lounge. With BOB FOSTER.
** Note **: The Saturday Afternoon Poetry Workshop at Beyond Baroque currently has room for three additional poets. For more information, call Bob Foster 323 848-9671. Alex Frankel is point of contact for the month of October at 626 824-1961.
1st SATURDAY LA POESIA FESTIVAL ¡EN ESPAÑOL! 7 PM - FREE
Bring original poetry, prose, songs in Spanish to share. With ANTONIETA VILLAMIL. For more information email Antonieta at lapoesiafestival@gmail.com. Blog: www.lapoesiafestival.blogspot.com. Por favor traer algo de comer o beber para compartir.
LIFE STORIES PERFOMANCE WORKSHOP – Sat. 10:30 AM -1:30 PM or Sun. 11:00 AM - 2:00PM
$375 for 10 Week Session (call 310.281.3175) Writing workshop utilizing spontaneous writing, music, movement, and drawing to mine autobiographical stories for memoir or performance. All levels welcome. Culminates with Work-In-Progress performance at Beyond Baroque. Conducted by TERRIE SILVERMAN.
BB Mini Master Class Series - Third Saturdays at 9:30 AM
With LAUREL ANN BOGEN
February 21, 2015
March 21, 2015
Poetry and Performance: a One/Two Combination. Many wonderful poets cannot present their work in a way that will engage their audiences -- in world where even 50+ years ago ee cummings observed, It is with roses and locomotives (not to mention acrobats), Spring, electricity, Coney Island, the 4th of July, the eyes of mice, and Niagara Falls, that my 'poems' are competing. They are also competing with each other, with elephants, and with El Greco. Now factor in facebook, television, video games. How would anyone attract an audience? Or grow one?
In this workshop you will learn how to pick the correct poems for the venue, strategies to keep your audience on your side, and other technical issues that can maximize (or minimize) your poetry reading style.
Please bring 3 poems no more than 1 page each.
Monthly Workshop series. A & B level teachers. Registration & Fee required. All workshops: 15 students max (5 members, 10 general is the goal), 5 audit spaces (observation only)
4 hour workshops: $50 general, $35 members, $15 to audit
6 hour workshops: $80 general, $65, $20 to audit