workshops


workshops
Beyond Baroque encourages the creation of new works of fiction, prose and poetry, as well as screenplays through the hosting of free writing workshops almost every day of the week.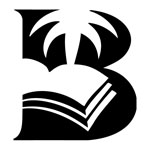 1st SUNDAY OPEN READINGS - 5:00 PM (sign-up 4:45 PM) – FREE
Curated and hosted by STEVE GOLDMAN. Five-minute limit.
2nd SUNDAY SOAP BOX OPEN READINGS - 2:00 PM (sign-up 1:45 PM) – FREE
This is your home. Bring your words. The mic is yours. Sign ups begin at 1:45 PM. There is a seven-minute limit.
Hosted by JESSICA WILSON.
MONDAY BEYOND BAROQUE'S FICTION SHOWCASE WORKSHOP – 7:30 PM – FREE
Workshop will focus on narrative technique, language, characterization, plot, POV, and the
realization of an idea. Bring eight copies of up to five pages. Facilitated by LAURIE HOROWITZ.
Workshop doesn't meet on national holidays that fall on a Monday.
For questions/comments please email Laurie at horowitzing@gmail.com
TUESDAY MORNING - GREEN POETS – 10:30 AM – FREE
Bring a poem and 12 (+) copies and come, strike a spark. While we like to 'learn the rules', we also like to break 'em.
In the Scott Wannberg Bookstore & Poetry Lounge. With GREG BELL.
TUESDAY SCREENPLAY WORKSHOP – 8:00 PM – FREE
Features and shorts of all genres. With EVAN UNRUE. For info and to RSVP please go to:
http://www.meetup.com/Beyond-Baroque-Screenwriting-Workshop/
TUESDAY NIGHT CREATIVE NON-FICTION – 8:00 PM – FREE (on hiatus till June 2015)
Bring six copies of up to five pages of creative non-fiction, memoir, personal essays or prose. Sign up at
http://www.meetup.com/Beyond-Baroque-Creative-Nonfiction-Workshop/ or walk in. All are welcome. With DANA LIN.
Contact: dana@koistorytelling.com, twitter: @crazyzenmom
WEDNESDAY NIGHT POETRY – 8:00 PM – FREE
The West Coast's legendary and longest-running free poetry workshop. Bring 15 copies of your poem to the workshop.
Rotating Facilitators.
July/August: Anthony Urquidi - September/October: Paul Lieber - November/December: Jawanza Dumisani
SATURDAY MORNING PROSE AND POETRY – 11:00 AM – FREE
Workshop for publication. Bring 10 copies. In the Mike Kelley Gallery. With ANNETTE ROBINSON.
SATURDAY AFTERNOON POETRY – 1:30 PM – FREE
The Beyond Baroque Saturday Afternoon Poetry Workshop, in its eleventh year, now has room for three additional poets: from beginners to more experienced people. Bring one original poem, eight copies, for helpful collegial comments you may not have thought of in your own work.
In the Scott Wannberg Poetry Lounge. With BOB FOSTER.
** Note **: The Saturday Afternoon Poetry Workshop at Beyond Baroque currently has room for three additional poets. For more information, call Bob Foster 323 848-9671. Alex Frankel is point of contact for the month of October at 626 824-1961.
LIFE STORIES PERFORMANCE WORKSHOP – Sat. 10:30 AM -1:30 PM or Sun. 11:00 AM - 2:00PM
$375 for 10 Week Session (call 310.281.3175) Writing workshop utilizing spontaneous writing, music, movement, and drawing to mine autobiographical stories for memoir or performance. All levels welcome. Culminates with Work-In-Progress performance at Beyond Baroque. Conducted by TERRIE SILVERMAN.
BEYOND BAROQUE MAVERICKS & MASTERS SUMMER WORKSHOP
WORKSHOP DATES:
Opening reception Sunday, August 9, 4:00 - 6:00 PM
Workshop runs Monday, August 10, 8:00AM to Friday, August 14, 7:00PM
SUMMER WORKSHOP IN VENICE
Come for the poetry, stay for the weather. Reinvigorate your writing with daily poetry meditation and writing in the beautiful city of Venice, California. Start your day with light yoga and meditation. Spend the afternoon with instructors shaping your words. Later find a quiet place in the Poet's Garden to write, or meander down to the beach or stroll along the hippest street in Venice: Abbot Kinney with a guided literary walking tour of the area.
Snacks/refreshments are provided. Registration required. Please click here to pre-register through 7/24/15 with special rates.
Please click here for further instructions and forms.
INSTRUCTORS: STEVE ABEE - Maverick, Primary Instructor; SUSAN AHDOOT - Yoga & Meditation Instructor; BRENDAN CONSTANTINE - MFA, Primary Instructor; SARAH MACLAY - MFA, Mini Workshop Instructor; TERRIE SILVERMAN - MFA, Mini Workshop Instructor.
Please mail your registration to Beyond Baroque with a check, money order or the receipt from your Eventbrite registration payment. Acceptance is first come, first served.
TUITION PAYMENT Members $400.00, Non-Members $495.00, Students & Seniors $450.00
Registration Deadline: July 31, 2015
Questions? Call 310.822.3006 or email carlye@beyondbaroque.org
MINI MAVERICKS & MASTERS WORKSHOPS
These are monthly workshops led by the best and the brightest that Los Angeles has to offer. Spend 4 hours in a small class setting focusing on your work with a professional poetry teacher. Upcoming classes:
15 August,11:00AM to 3:00PM
ELLINE LIPKIN: THE BODY ELECTRIC: GENERATING NEW WORK
19 September,11:00AM to 3:00PM
JAWANZ DUMISANI: THE OPENING LINE AND BEYOND
$35 Members, $50 non-members, $20 audit.
REGISTER ONLINE AT EVENTBRITE: http://beyondbaroqueevents.eventbrite.com/
or email carlye@beyondbaroque.org