writing workshops
Back to Main Calendar Page

workshops
Beyond Baroque offers a wide variety of writing workshops on numerous genres including: Poetry, Fiction and Screenwriting, and in numerous forms from professional classes to community roundtables. If you want to improve your writing and be surrounded by like minded people, we've got a place for you.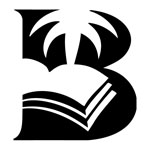 BEYOND BAROQUE OFFERS THESE PROFESSIONAL WORKSHOPS
Beyond Baroque Mavericks & Masters Writing Program
The Mavericks & Masters Writing Program was invented to allow writers from all schools and walks of life to immerse themselves in an afternoon or multiple days of learning and writing. The Mini workshops are 4-hour intensive classes, and the Summer workshop is a five-day workshop that teaches writing, publishing and performing throughout the week.
Mavericks & Masters Mini Workshops
Monthly writing workshops typically lasting 4-hours with a qualified instructor. Topics and genres vary. Click here for the current offerings. All M&M Minis are in the Beyond Baroque Theater.
Mavericks & Masters Writing Conference
A five-day, intensive workshop with uniquely qualified writers who are currently publishing and teaching. Along with daily writing classes, you will also have the option of attending morning yoga to get your blood and creativity flowing, and special evening events, like a walking tour with Mike "The Poet" Sonksen of KCET fame. Click here to view the 2016 schedule.
Other Professional Workshops
Beyond Baroque offers workshops from visiting writers on an ongoing basis. Please check the schedule to see who is coming to town. We also host a weekly workshop on Life Story Performance with Terrie Silverman. 
This workshop takes place in the Scott Wannberg Bookstore & Poetry Lounge. Click here for more information.
BEYOND BAROQUE HOSTS THESE COMMUNITY WORKSHOPS
Part of Beyond Baroque's continuing mission is to provide free or low cost workshops to the community. All community workshops are in the Scott Wannberg Bookstore & Poetry Lounge at Beyond Baroque. Most workshops are free, but a donation is encouraged so that we may continue to offer this service. You must be a member of Beyond Baroque to participate in the Wednesday Night Poetry workshop.
MONDAY NIGHT FICTION WORKSHOP – 7:30 PM - FREE, donation suggested.
This weekly workshop focuses on narrative technique, language, characterization, plot, POV, and the realization of an idea. Bring 2-3 pages of fiction for critique and discussion. Facilitated by noted author, screenwriter, playwright, and director BARRA GRANT. Does not meet on national holidays that fall on a Monday.
TUESDAY MORNING - GREEN POETS – 10:30 AM – FREE, donation suggested.
Bring a poem and 12 (+) copies and come, strike a spark. While we like to 'learn the rules', we also like to break 'em.
With GREG BELL.
WEDNESDAY MORNING - VIVA POETS! WORKSHOP – 11:00 AM – FREE, donation suggested.
A supportive poetry critique circle. We favor meaningful discussion over directives. Bring 10 copies of your poem to workshop. Rotating facilitators.
WEDNESDAY CLASSIC BOOK CLUB: ULYSSES – 11:30 AM to 1:00 PM – FREE, donation suggested.
A weekly reading through the classic novel, Ulysses, the modern novel by Irish writer James Joyce. Bring a copy to read from or to follow along. Walk ins and new members welcome.
WEDNESDAY NIGHT POETRY – 8:00 PM – FREE, donation suggested.
The West Coast's legendary and longest-running free poetry workshop welcomes new and seasoned poets to participate in critique and to generate new work. Please bring 10 copies of a poem you want critiqued. You must be a member of Beyond Baroque to attend.
Rotating Facilitators:
July/August: Armine Iknadossian
September/October: Steve Goldman
November December: Jawanza Dumisani

Every 3RD WEDNESDAY MEDIA DISCUSSION GROUP – 6:00 PM to 10:00 PM – FREE.
Explore and evolve with Paramedia Ecologist GERRY FIALKA.
http://venicewake.org/Events/current.html
THURSDAY SCREENPLAY WORKSHOP – 8:00 PM – FREE, donation suggested.
Features and shorts of all genres. With EVAN UNRUE. For info and to RSVP please go to
http://www.meetup.com/Beyond-Baroque-Screenwriting-Workshop/

SATURDAY MORNING PROSE AND POETRY – 11:00 AM – FREE, donation suggested.
The workshop won't be meeting on January 2nd, 2016.
Workshop for publication. Bring 10 copies. With ANNETTE ROBINSON.
SATURDAY AFTERNOON POETRY – 1:30 PM – FREE, donation suggested.
Bring one original poem, 10 copies, for helpful collegial comments you may not have thought of in your own work.
With BOB FOSTER & ALEX FRANKEL